Neurofeedback to Help Survivors of Sexual Assault
by Jason von Stietz - August 22, 2014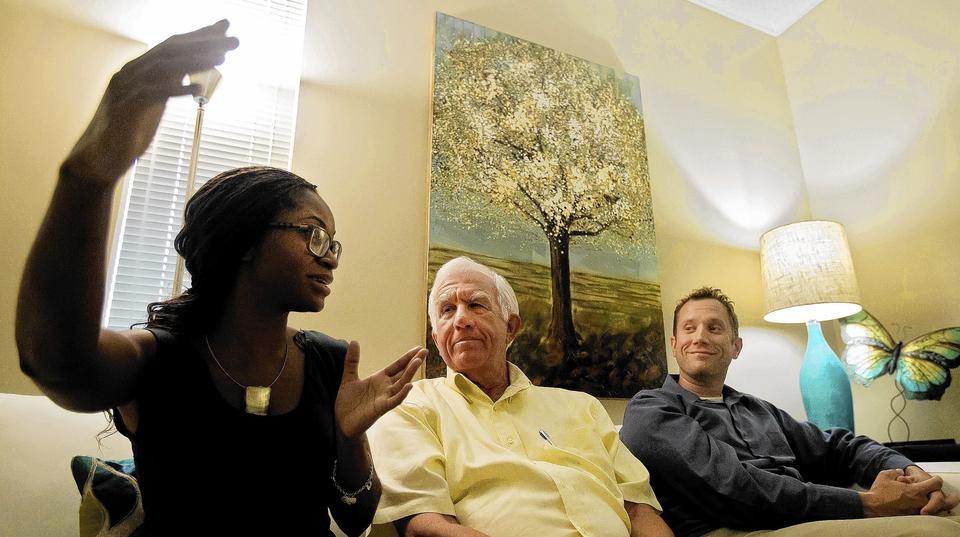 Lanny Fly, family therapist and neurofeedback practictioner, plans to use neurofeedback to help survivors of sexual abuse and sexual slavery in the Congo. In the Congo and nearby areas sexual assault is commonly used as an instrument of war, which has long lasting implications to the physical and mental health of the survivors. Fly plans to help the survivors by using neurofeedback to calm their highly active amygdalas. The Daily Press discussed Fly's mission and the issue of sexual assault in a recent article:
"All feeling memories are mediated through a part of the brain called the amygdala and it doesn't go through the logical part of the brain at all," Fly said. "So we're calming that down, helping them separate the feelings from the event so when something triggers memories of the event they no longer have the powerful feelings that took over – they're able to engage their rational mind."
Fly, who's been using neurofeedback at his Newport News practice Fly Family Therapy and Neurotherapy for 15 years, believes that he got a message from God to take his skills to the Congo. He's preparing to travel with a team of five to the Bukavu in eastern Congo, an area deemed "the rape capital of the world" by the United Nations. They will work with a local hospital, teaching medical professionals how to use neurofeedback with other types of therapy to aid sexual assault victims.
"They will be very thankful... They're very thankful about anything, and this is huge. This is a life changer, you know?" Hearing said.
Sexual slavery and rape affect women both physically and mentally. During the assaults many women undergo genital mutilation or catch sexually transmitted diseases so Panzi, the Bukavu hospital, has partnered with the nearby Church of the Holy Spirit. While the hospital works to restore the women's bodies, the church helps them with social skills and provides small business seed money.
"For the Congo and that part of Africa, rape is an instrument of war and trying to intimidate people," Fly said. "It has nothing to do with sex. It's a brutal type thing. It's always mutilation involved, too... They have men who they know have HIV and have them come in and do a lot of the raping."
Fly's son David, who works with his father, added, "These are women that after they have been essentially in sexual slavery for a period of time and watched their families murdered in front of them, they have been rejected by their villages back home as being unclean. They have nowhere to go so the church has taken them in, in conjunction with the hospital, to give them a new life."
Hearing grew up in Goma, a city close to Bukavu, and has extended family who suffered sexually during the war. In 1997 as new president Laurent Desire Kabila took power, rebel soldiers with guns came into her uncle's house seeking to rape his wife. The left Hearing's aunt alone and instead stole the couple's television set, but the experience was enough to send the family running for their lives.
"Their [the soldiers] mentality was just to hurt people, to just humiliate people. To have control over people," Hearing said. "I ran for my life... We had to evacuate. We literally were living outside for a month. Outside in a tent. It would pour rain. We just had a little blanket over us. I remember like it was yesterday – a little blanket on top of your head."
Hearing believes that adding neurofeedback to the existing efforts of the hospital and church will give Congolese women an opportunity to restore their sense of self-worth and normalcy.
"I think it's going to change who they are, because women are raped there every day... It's something that will change their brain but it's also going to change their lives," she said.
Hearing attributes the brutal warfare to bad leadership and isolation from the Kinshasa, the capital.
"Everybody wants a piece of land, everybody wants a piece of the goods, the riches. Everybody wants to be in power," she said. "I am very humbled to be able to help my own people, where I'm from... I count my blessings every single day. I wake up, I'm alive, I'm breathing and I just say, 'Wow, I'm in this country...' It's a privilege."
Read the Full Article Here