EEG/QEEG Interpretation
What Sets BSI Apart?
BSI does not merely provide huge tables of statistical data and maps, which are now easily available from classical analysis packages dating back to the 1970s. Instead, BSI provides in-depth analyses and understanding of the data, based on modern reference norms collected on current amplifiers with superior design characteristics. This deep comprehension is needed to provide the referring treatment team a complete understanding of the client's EEG and ERP data, clinical presentation, and the treatment options available.

Brain Science International is the EEG expert's expert, offering consultation on difficult cases from our staff of specialists and experts. We provide clinicians an understanding of EEG/ERP associated with various neurological conditions and how they relate to brain performance and behaviors. In simpler terms, we explain to the professional what the brain's activity means to their client in terms of every day function and behavior. We also suggest and discuss the various ways neuroscience offers to improve and optimize brain function.

Advanced Technology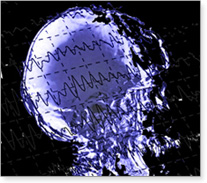 Brain Science International represents a technologically modern and sophisticated manner to access the world's best experts in EEG/qEEG and EP/ERP analysis. Our techniques allow the clinical practitioner to fully understand brain function through precise interpretations by our referring professionals. The latest neuromodulation approaches can be recommended and discussed by our professional staff who are familiar with the most current neuroscience tools and their various applications.

BSI International provides services to its clients in multiple formats. This includes everything from direct-EEG analysis for report evaluations to teaching our associates and their respective associated networks EEG analysis, methods, and techniques.

Experts in the Field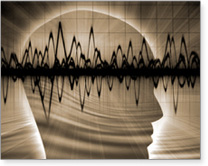 Our International professional team of experts interpret EEG/qEEG. and EP/ERP for a wide variety of applications. Expertise covers everything from identifying the pathophysiology of an atypical clinical case to forensic/legal representation.

We then discuss our findings with referring professionals to ensure a greater understanding of the implications for medication selection. We specialize in prediction of effective treatment interventions using the phenotype approach first identified in our seminal paper in this area. (Johnston, Gunkelman and Lunt, Clinical Electroencephalography, 2005).

HIPAA Compliant
Brain Science International provides a secure (HIPAA-compliant) EEG/qEEG/ERP reporting service via the portal on this site.
View BSI webinar recordings at your own pace. Inexpensive CEs. www.bsiwebinars.com
Neurofeedback Bibliography with abstracts. Last compiled Sept '14
TESTIMONIALS FROM REPORT USERS AND COURSE ATTENDEES:
"What an honor and privilege to be taught QEEG and LORETA by two of the most recognized and respected people in the field of EEG; Joel Lubar, PhD and Jay Gunkleman, QEEGD. BSI's small class size, coupled with hands on experience gave us real insight into the mechanics of using QEEG with clients. I now feel ready to go forward by incorporating these techniques into my practice."
- - - RI, LMFT, CNT Los Angeles, CA
"To date I've done over 300 Qs with BSI and compared to other services I've used, their reports are far superior and Jay is always available for discussion of each case. I have learned so much from Jay by discussing these cases with him."
- - - RJS, PhD, LCSW, BCB, BCN, Houston, TX
"I have found BSI's recorded webinars as an excellent resource to improve my neurfoeedback skill sets. BSI's webinars provide user-friendly access to leading applied and research experts within neurofeedback. In addition, my graduate students have purchased recorded webinar sessions; they reported this resource reduces the complexity of neurofeedback through cohesive and comprehensive trainings related to neurofeedback."
- - - JL, EdD, Assistant Professor Psychology, Illinois Institute of Technology
"Dr. Kerson is an excellent teacher and neurofeedback supervisor. She provides a warm and caring approach to learning the process as well as the content - even when it is difficult to understand. She has a great sense of humor, and makes the learning interactive and fun. More importantly, she really cares about her students and takes the time to be sure everyone is succeeding."
- - - SS, PhD Associate Professor UNLV