SABA Conference
SABA 2015 | Atlanta, GA. May 1-3
Preconference Workshops April 29-May 1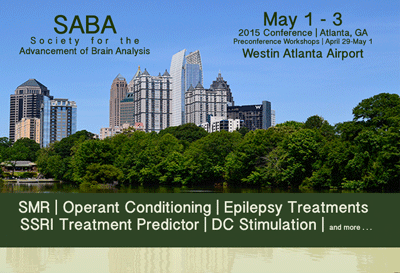 Westin Atlanta Airport | 4763 Best Road | Atlanta, GA | (404) 762-7676 | $119/night before April 07
SCHEDULE | PROGRAM | HOTEL RESERVATIONS | CONFERENCE REGISTRATION | BANQUET TIX | CEs
Are you attending the Friday (May 1 12:30-2:00) BrainDx Sponsored Lunch? Please let us know.
IMPORTANT DATES:
Hotel discount cutoff: April 07, 2015
Registration discount for conference and courses: April 7
PRE CONFERENCE COURSES:
BCIA Neurotherapy Certification Program | Info and registration HERE
Advanced EEG and QEEG Topics | Info and registration HERE
1/2-Day Reading the Raw EEG: Analysis and Interpretation | Info and registration HERE
SPEAKERS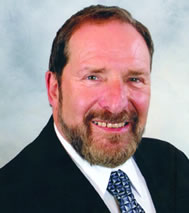 M. Barry Sterman, Ph.D. is Professor Emeritus, Departments of Neurobiology and Biobehavioral Psychiatry, UCLA. His seminal work in the operant conditioning of cats' brains in the late 1960s paved the course for neuromodulation practices today. He has written over 100 peer-reviewed articles, over 30 book chapters and 6 books in the area of operant conditioning in animals and humans, specializing in epileptiform and sleep brain behaviors. Dr. Sterman is a frequent lecturer and sought-after speaker on the topic of neuromodulation.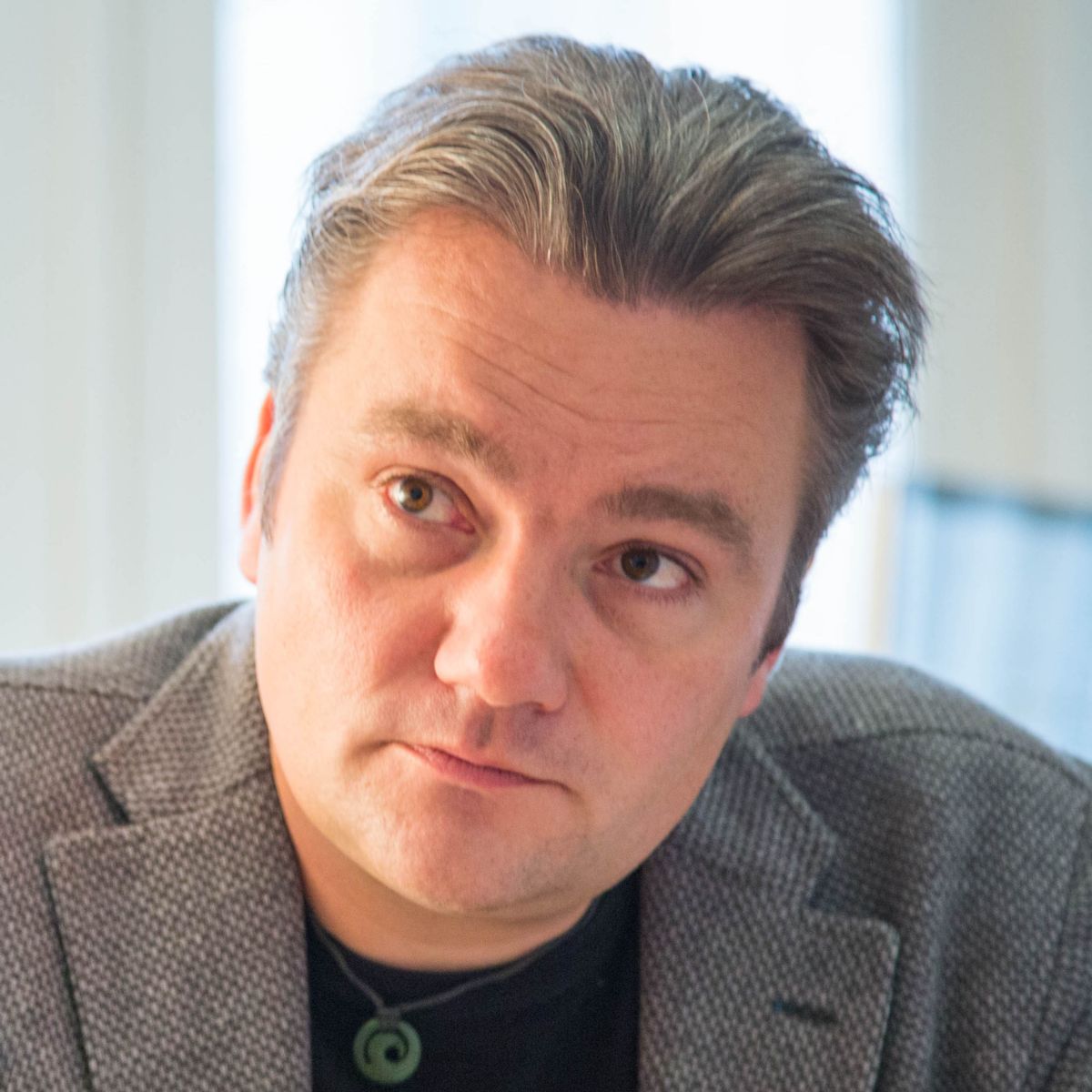 Martijn Arns, PhD graduated in the late 90's as a biological psychologist at Radboud University in Nijmegen. After several projects in the field of applied neuroscience in Sydney (Westmead Hospital), Munich (Max Planck Institute) and Scotland (Organon Research in Newhouse), he began in 2001 with what is now known as Research Institute Brainclinics and Psychologists Practice Brainclinics. Martijn is also affiliated with Utrecht University, department of experimental psychology and collaborates with the Radboud UMC.
Martijn Arns received his PhD at Utrecht University on the topic of 'EEG-based personalized medicine for ADHD and depression' and is specialized in applying brain imaging techniques to determine the appropriate treatment for patients with ADHD and depression. He is specialized in the development and application of neuromodulation techniques such as neurofeedback in the treatment of ADHD, magnetic brain stimulation (rTMS) in the treatment of depression, sleep and chronobiological aspects of ADHD and Depression. Martijn Arns supervises a team of specialized psychologists at Psychology Practice Brainclinics in the application of these techniques. At Research Institute Brainclinics Martijn Arns carries out research into personalized medicine, neuromodulation techniques, sleep and chronobiology in collaboration with various international researchers and universities. In addition, he teaches several(internationally) accredited training courses such as an 'rTMS in Depression' workshop and a'Neurofeedback in ADHD' training course.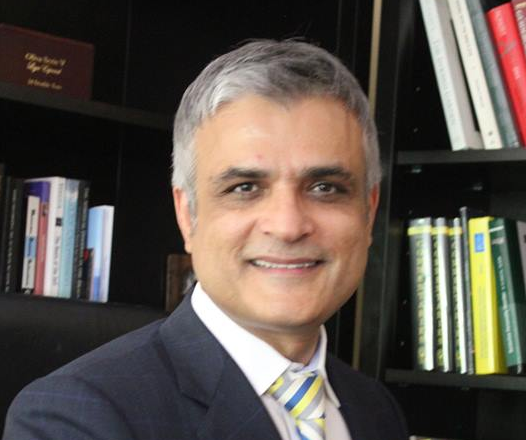 Hasan Asif, MD, founder and Medical Director of Brain Wellness Center, is a board-certified psychiatrist who has been in private practice for fifteen years.
A 1990 graduate of A.I.M.C in Pakistan, Dr. Asif finished post graduate training in Psychiatry at New York Medical College in Vahalla New York in 1995. He joined University of West Virginia as an assistant Professor of Psychiatry. He Later on worked as a Medical Director of adult partial Hospital in Fourwinds Hospital in Katonah, NY. Currently, he is a consulting Psychiatrist at Lawrence Hospital Center in Bronxville, New York.
Dr. Asif's treatment approach is holistic, involving Mindfulness Training, Psychodynamic Psychotherapy, Neurofeedback, and Transcranial Magnetic Stimulation (TMS) Therapy, along with medication management. He provides an extensive array of Neuropsychiatric services through Brain Wellness Center.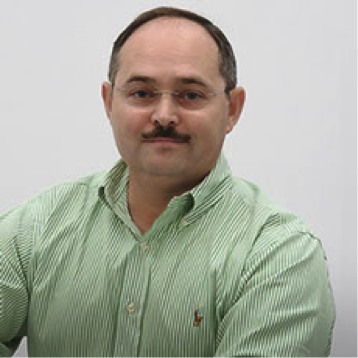 Dr. David Hagedorn has worked in various clinical and private practice settings for over 20 years. He is experienced in clinical health psychology and neuropsychology and has served as an international neuroscience and biofeedback research consultant and instructor and as an Assistant Professor of Military and Emergency Medicine and Family Medicine at Uniformed Services University of the Health Sciences - School of Medicine. Dr. Hagedorn consults with brain injury and posttraumatic stress research experts to facilitate improved and advanced assessment and treatment capabilities and also consults with providers of transcranial magnetic stimulation, direct current stimulation, and anti-aging functional medicine. Dr. Hagedorn has Masters degrees in both Applied Behavior Analysis and in Clinical Psychology with a Graduate Specialty in Gerontology and a Ph.D. in Clinical Psychology with Health Psychology Doctoral Certificate and postdoctoral training in neuropsychology. Dr. Hagedorn has been an award winner and invited international speaker for two decades on the topics of EEG, applied neuroscience, peak performance, neuromodulation, neurodegenerative conditions, biofeedback, post-traumatic stress disorder, and traumatic brain injury/concussions.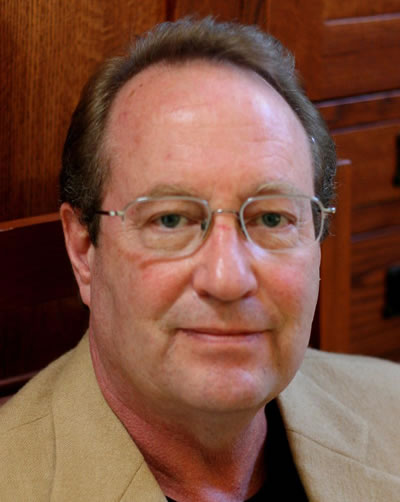 Jay Gunkelman, QEEG Diplomate, is recognized as one of the top leaders in the field of EEG and QEEG, and has processed over 500,000 EEGs since 1972. He has served as president of The International Society for Neurofeedback and Research, as well as a board member and treasurer of the Association for Applied Psychophysiology and Biofeedback and is a past-president of the Biofeedback Society of California. Jay was the first EEG technologist to be certified in QEEG (1996) and was granted Diplomate status in 2002. He has conducted, published or participated in hundreds of research papers, articles, books and meetings internationally. He continues to lecture on EEG/QEEG at neuroscience meetings worldwide. He has co-authored the textbook on EEG artifacting (2001). Jay remains busy with current projects and publications related to his seminal paper on EEG endophenotypes (2005, Clinical Electroencephalography). He is co-founder and Chief Science Officer of Brain Science International and is a popular lecturer worldwide on the topic of QEEG and phenotype identification of neurological disorders.
Dr. Cynthia Kerson is the director of education for BSI. Additionally she is the clinical director of Marin Biofeedback, where she specializes in neurofeedback training for learning disabilities, pain, depression and anxiety. She is also currently the vice president of the ISNR Research Foundation, where she oversees all granted and sanctioned programs for them. Dr. Kerson has published several papers and articles, is a mentor for BCIA and a member of AAPB and SABA. She frequently presents at meetings on neurofeedback and the research projects of the ISNR Research Foundation. She served as president of the Biofeedback Scoiety of California twice, iserves on the Board of the AAPB Neurofeedback Section and the Behavioral Medicine Research and Training Foundation. In addition to her more academic pursuits, she frequently consults with the media, contributing her expertise to television, including serving as the 'EEG expert' for the popular program MythBusters.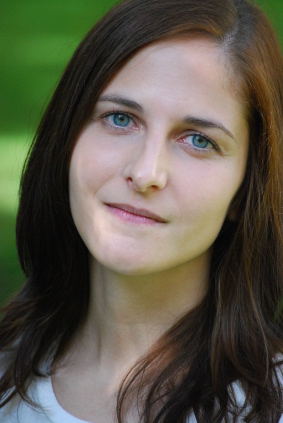 Dr. Kober is a Scientific Co-worker at the University of Graz (Austria), Department of Psychology's Neuropsychology Section, where she obtained the Ph.D. degree with Prof. Dr. Christa Neuper as her supervisor. Since 2007 she has been involved in research projects such as the EU-funded GaLA project (Games and Learning Alliance – Network of Excellence for Serious Games) or CONTRAST project (Cognitive Enhancement Training for Successful Rehabilitation After Stroke). Currently, Silvia works at a neurologic rehabilitation clinic: Clinic Judendorf-Straßengel
Her presentation will focus on detailing the neural network effects of SMR training, specifically showing how the SMR training reduces sensori-motor network interference with visual processing. This controlled study shows SMR acquisition in 10 sessions with clinical effects seen in memory performance. Additionally, increasing SMR led to a more salient stimulus processing as indicated by increased N1 and P3 event-related potential amplitudes after the training as compared to the pre-test.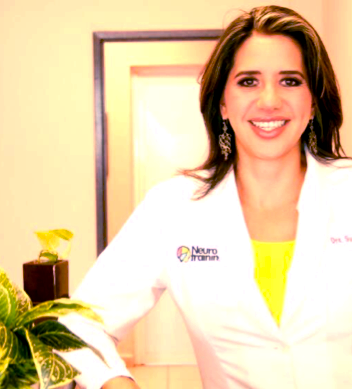 Diana Martinez is a medical doctor with a specialty in Neurorehabilitation. She has 10 years of experience treating severe brain injured patients in United States, Mexico, Spain, Italy, China, Brazil, Colombia and Honduras. She co-developed an integrative intervention including nutrition and Neurofeedback to rehabilitate neurological conditions. She is the CEO of Neurotraing Mexico, consulting internationally for Neurofeedback professionals. Currently she combines clinical work and research, studying the effects of Neurofeedback in epilepsy as her PhD thesis.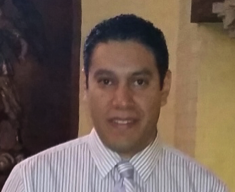 Dr Morales-Quezada is the Associate Research Director of the Neuromodulation Center at Spaulding Rehabilitation Hospital, Harvard Medical School, where he collaborates with Dr. Felipe Fregni in the field of noninvasive neuromodulation. His major focus is the exploration of non-invasive stimulation in neurological patients to promote functional recovery. His PhD in Cognitive Neurosciences is from De Montfort University (Leicester, UK) with a post-doctoral fellowship in the department of neurobiology, Boston Children's Hospital and the Neuromodulation laboratory at Spaulding Rehabilitation Hospital. He consults internationally in pediatric neurological rehabilitation for the Happy Hope Association in Europe, Neurotraining Inc. in Mexico and South America, and with Brain Gear Technologies in Asia.
Leon's work in pediatrics rehabilitation was recognized with the Gold Medal Honor from Centro de Reabilitacao, Nossa Senhora da Gloria; Rio de Janeiro in 2007. Leon was awarded the postgraduate excellence scholarship from 2008 to 2013, by the Mexican Council for Science and Technology (CONACyT), and recently received the "Aesculapius" medal for his career as physician and scientist. His main clinical and research work includes neurodevelopment, neurorecovery and cognitive neurosciences as well as specifically the use of psychophysiology, neuromodulation and technology development for neurorehabilitation.
He is also an Assistant Professor for Clinical Neurology and Neurophysiology with Touro University, where he also received his master degree in Rehabilitation Neuropsychology. He received his MD from Universidad Autonoma de Aguascalientes, Mexico (2002), and did his clinical postgraduate training in Emergency Medicine and Intensive Care at the Centro Hospitalario de Aguascalientes, Mexico.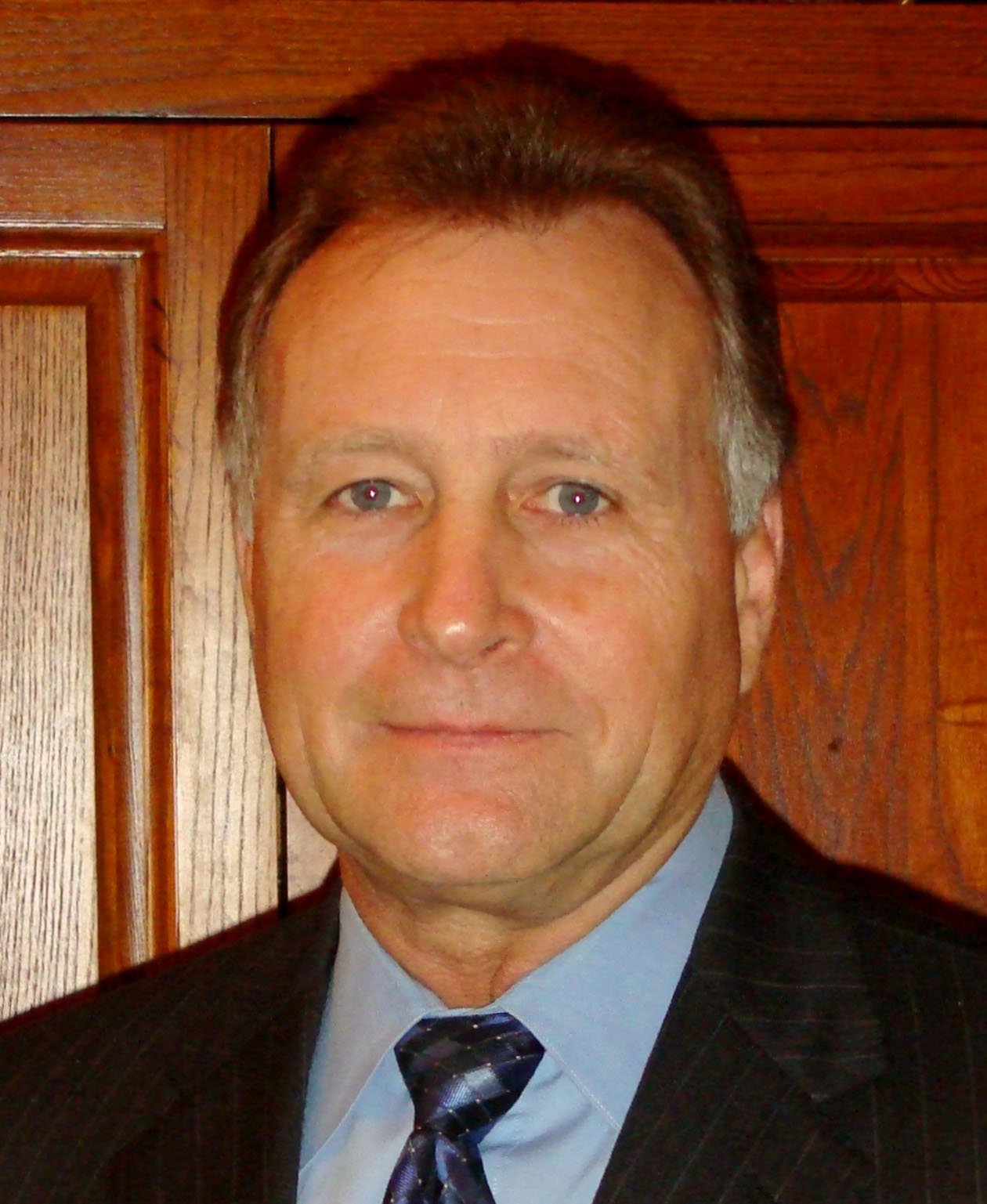 Dr. Ronald Swatzyna received his Masters of Science and Doctorate of Philosophy from The University of Texas Arlington. Currently, he is the Director of Electro-Neurophysiology Research, Director of Neurotherapy at the Tarnow Center for Self-ManagementSM, and is an associate of Brain Science International. Dr. Swatzyna is a licensed clinical social worker supervisor, board certified in neurotherapy and biofeedback by the Biofeedback Certification International Alliance (BCIA). For 18 years, Dr. Swatzyna has analyzed and treated the most diagnostically challenging cases in both inpatient and outpatient settings. As a researcher, he has presented and/or published over 50 peer-reviewed papers on brain dysfunction and other related topics at national and international conferences and is a Special Editor for WebmedCentral plus and Clinical EEG and Neuroscience. In 2011, Dr. Swatzyna was inducted into Sigma Xi: The Scientific Research Society: Rice University/Texas Medical Center Chapter and in 2013, he accepted an appointment to the board of directors. Dr. Swatzyna is a veteran of both Vietnam and the first Gulf War, and his personal battle with a traumatic brain injury and posttraumatic stress disorder has motivated him to become a leading expert in brain dysfunction.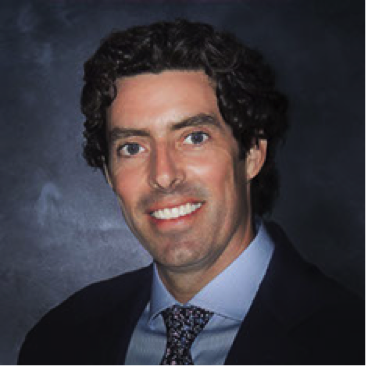 Dr. James Thompson holds a both a Masters and Doctorate from Pennsylvania State University in Kinesiology, specializing in sports related brain injury (TBI or concussion) and Psychophysiology.
James was a Certified Kinesiologist with the Canadian Kinesiology Association, and has been certified in electro-encephalography (EEG) since 2002 as well as being board certified in Neurofeedback, and an Associate Fellow of the Biofeedback Certification International Alliance. Dr. Thompson specializes in Neurological and Physiological techniques for assessment and rehabilitation of TBI as well as for performance enhancement. His PhD focused on the assessment of concussions in athletes using EEG, postural assessments and neuropsychological testing. James has worked in biofeedback training for over a decade and has specialized in the field of sport related concussions for the past seven years.
Dr. Thompson has worked with many high level athletes including the Penn State 'Nittany Lions" Football, Hockey and Rugby programs, the Bermuda National Junior Sailing Team, the Japanese Youth Curling Team, Canadian Junior alpine skiers, Canadian Provincial sailing teams and provided EEG consultation to the scientific coordinator of the UEFA (Union of European Football Associations) 2007 League Champions, AC Milan, and to the Sport Science team at Chelsea Football Club in London, England. Dr. Thompson has been an invited speaker at international conferences in the United States, Canada, Mexico and Europe and has published articles and book chapters in the areas of EEG, Traumatic Brain Injury, Sports Related Concussions, and Peak Performance & biofeedback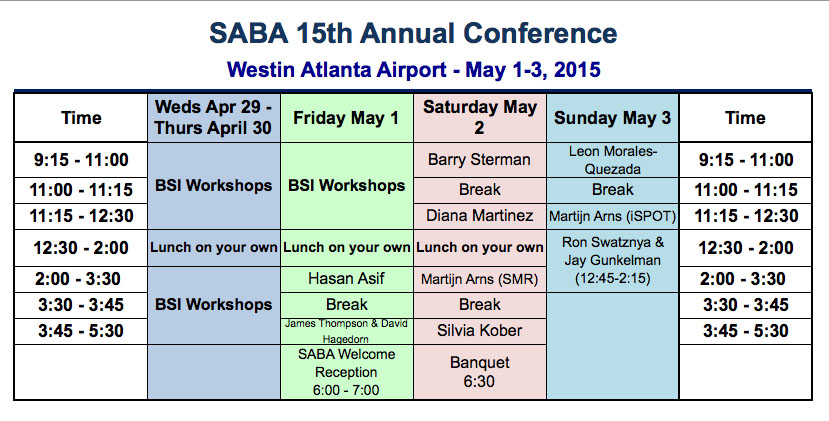 CEs Available: Conference: 15 | Neurofeedback Course: 36 | 2-Day QEEG Course: 16 | 1/2 Day EEG Course: 4
FRIDAY | May 1
Neuropsychotherapy - A Multimodal Approach to Enhance the Efficacy of Both Neurofeedback and Psychotherapy
Hasan Asif, MD
Medical Director of Brain Wellness Center, Bronxville, NY, USA
Neuropsychotherapy - A Multimodal Approach to Enhance the Efficacy of Both Neurofeedback and Psychotherapy
David Hagedorn, PhD & James Thompson, PhD
Evoke Potentials, NYC and Jacksonville, North Caronina, USA
SATURDAY | May 2
Patterns of Post-Reinforcement EEG Synchronization: Relationship to SMR and Response Acquisition
Barry Sterman, PhD
Professor Emeritus, Geffen School of Medicine, Neurobiology and Psychology Dept, UCLA, USA
Neurofeedback in Epilepsy, Treatment Beyond Seizures.
Diana Martinez, MD., MSc
Neurotraining, MX
Differential Effects of Theta/Beta and SMR Neurofeedback in ADHD on Sleep Onset Latency
Martijn Arns, PhD
Research Institute Brainclinics, Nijmegen, The Netherlands
Dept. of Experimental Psychology, Utrecht University, Utrecht, The Netherlands

Neural Networks Effects of SMR Training
Silvia Kober, PhD,
University of Graz, Austria
SUNDAY, May 3
Operant Conditioning on Steroids, Enhancing the Effects of Behavioral Training
Leon Morales-Quezada, PhD
Spaulding Rehabitilitation Hospital, Harvard Medical School, USA
First EEG results of the iSPOT Study in Depression: EEG Alpha Asymmetry as a Gender Specific Predictor of Treatment Outcome to Sertraline and Escitalopram
Martijn Arns, PhD
Research Institute Brainclinics, Nijmegen, The Netherlands
Dept. of Experimental Psychology, Utrecht University, Utrecht, The Netherlands
Predicting Medication Failure Using EEG and qEEG Big Data
Ronald Swatznya, PhD & Jay Gunkelman, QEEGD
Swatznya| Director of Neuro-Physiology Research and Neurotherapy, Houston, TX, USA
Gunkelman | Brain Science International, San Ramon, CA, USA
---
Course and/or conference registration fee are nonrefundable, however 75% of the fee may be applied to a future BSI event.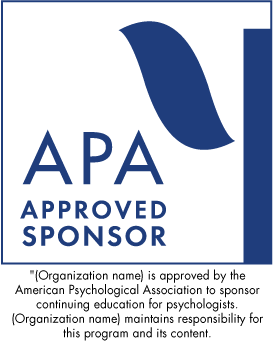 BSI is approved by the American Psychological Association to sponsor continuing education for psychologists. BSI maintains responsibility for this program and its content.
View BSI webinar recordings at your own pace. Inexpensive CEs. www.bsiwebinars.com
Neurofeedback Bibliography with abstracts. Last compiled Sept '14
TESTIMONIALS FROM REPORT USERS AND COURSE ATTENDEES:
"What an honor and privilege to be taught QEEG and LORETA by two of the most recognized and respected people in the field of EEG; Joel Lubar, PhD and Jay Gunkleman, QEEGD. BSI's small class size, coupled with hands on experience gave us real insight into the mechanics of using QEEG with clients. I now feel ready to go forward by incorporating these techniques into my practice."
- - - RI, LMFT, CNT Los Angeles, CA
"To date I've done over 300 Qs with BSI and compared to other services I've used, their reports are far superior and Jay is always available for discussion of each case. I have learned so much from Jay by discussing these cases with him."
- - - RJS, PhD, LCSW, BCB, BCN, Houston, TX
"I have found BSI's recorded webinars as an excellent resource to improve my neurfoeedback skill sets. BSI's webinars provide user-friendly access to leading applied and research experts within neurofeedback. In addition, my graduate students have purchased recorded webinar sessions; they reported this resource reduces the complexity of neurofeedback through cohesive and comprehensive trainings related to neurofeedback."
- - - JL, EdD, Assistant Professor Psychology, Illinois Institute of Technology
"Dr. Kerson is an excellent teacher and neurofeedback supervisor. She provides a warm and caring approach to learning the process as well as the content - even when it is difficult to understand. She has a great sense of humor, and makes the learning interactive and fun. More importantly, she really cares about her students and takes the time to be sure everyone is succeeding."
- - - SS, PhD Associate Professor UNLV