Jay Gunkelman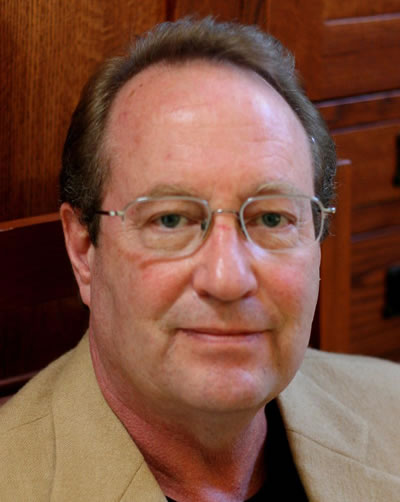 Jay Gunkelman (QEEG Diplomate)



Jay Gunkelman, QEEG Diplomate, is recognized as one of the top leaders in the field of EEG and QEEG, and has processed over 500,000 EEGs since 1972. He has served as president of The International Society for Neurofeedback and Research, as well as a board member and treasurer of the Association for Applied Psychophysiology and Biofeedback and is a past-president of the Biofeedback Society of California. Jay was the first EEG technologist to be certified in QEEG (1996) and was granted Diplomate status in 2002. He has conducted, published or participated in hundreds of research papers, articles, books and meetings internationally. He continues to lecture on EEG/QEEG at neuroscience meetings worldwide. He has co-authored the textbook on EEG artifacting (2001). Jay remains busy with current projects and publications related to his seminal paper on EEG endophenotypes (2005, Clinical Electroencephalography). He is co-founder and Chief Science Officer of Brain Science International and is a popular lecturer worldwide on the topic of QEEG and phenotype identification of neurological disorders.
View BSI webinar recordings at your own pace. Inexpensive CEs. www.bsiwebinars.com
Neurofeedback Bibliography with abstracts. Last compiled Sept '14
TESTIMONIALS FROM REPORT USERS AND COURSE ATTENDEES:
"What an honor and privilege to be taught QEEG and LORETA by two of the most recognized and respected people in the field of EEG; Joel Lubar, PhD and Jay Gunkleman, QEEGD. BSI's small class size, coupled with hands on experience gave us real insight into the mechanics of using QEEG with clients. I now feel ready to go forward by incorporating these techniques into my practice."
- - - RI, LMFT, CNT Los Angeles, CA
"To date I've done over 300 Qs with BSI and compared to other services I've used, their reports are far superior and Jay is always available for discussion of each case. I have learned so much from Jay by discussing these cases with him."
- - - RJS, PhD, LCSW, BCB, BCN, Houston, TX
"I have found BSI's recorded webinars as an excellent resource to improve my neurfoeedback skill sets. BSI's webinars provide user-friendly access to leading applied and research experts within neurofeedback. In addition, my graduate students have purchased recorded webinar sessions; they reported this resource reduces the complexity of neurofeedback through cohesive and comprehensive trainings related to neurofeedback."
- - - JL, EdD, Assistant Professor Psychology, Illinois Institute of Technology
"Dr. Kerson is an excellent teacher and neurofeedback supervisor. She provides a warm and caring approach to learning the process as well as the content - even when it is difficult to understand. She has a great sense of humor, and makes the learning interactive and fun. More importantly, she really cares about her students and takes the time to be sure everyone is succeeding."
- - - SS, PhD Associate Professor UNLV